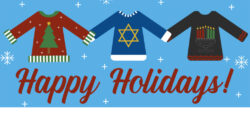 20% Off Righteous, Right On Roots Music 
Use Code HOLIDAY At Checkout + Free Shipping In The U.S.!
It's that time of year again when we think about others and ways that we can make people we love happy and even people we don't know more comfortable. For me, music is such a great way to do that whether a gift for yourself or others. To help you do that we have our annual holiday sale, 20% off everything in the store, CDs, vinyl, and T-Shirts, no minimum. We even have gift certificates if you want to share the blues with someone! Plus with each order over $10, you'll get a copy of the Lee Boys' Christmas single Joy To The World!
Last year, we released a holiday instrumental single by the late great Big Jack Johnson. The Oilman recorded four records with us from 1996-2002. Sadly, Jack passed in  2011. While we are not selling it directly, you can buy or stream the song by clicking the cover.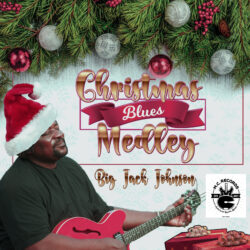 All of our CDs, LPs, Gift Certificates, and apparel are on sale. Just go to  https://shop.mc-records.com and use code HOLIDAY at checkout to receive 20% off your total purchase.  Shipping is always free in the U.S. and most orders ship within 24 hours. This deal is good until Dec. 31, 2022.