20% Of Purchase Price Going To The Blues Foundation's COVID-19 Blues Musician Emergency Relief Fund
Northport NY – M.C. Records is proud to announce the release of their 100% cotton, re-usable face-mask for 15$ with free shipping in the U.S. 20% of the purchase price will go directly The Blues Foundation's COVID 19 Blues Musician Emergency Relief Fund. More information about the fund can be found at blues.org
Mark Carpentieri, founder, and president of M.C. Records said, "As a musician myself and working with such amazing artists every day, I know how important maintaining income during these rough times can be. I'm so glad that the Blues Foundation is doing something so positive and I'm glad we can help with that." You can view and order the mask here: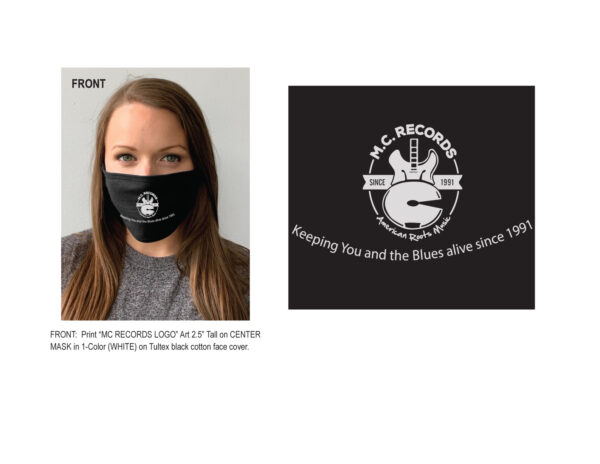 The mask is 3-ply, 100% U.S. cotton construction with filter pocket and all-around binding. Closed ear loops – one size fits most. Anti-microbial fabric inhibits the growth of bacteria to keep it clean. Soft and breathable fabric. Washable and reusable. M.C. Records will start to ship them on Monday, June 15. 
M.C. Records would like to thank Bruce E. Smith of VISCOM for his generous donation of designing the mask.